Recycling Services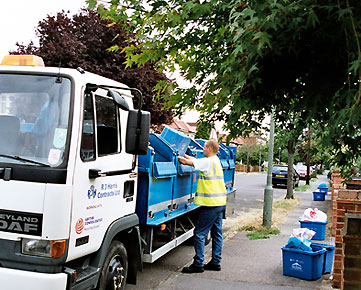 As an organisation specialising in the provision of Recycled Materials Recovery and Waste Diversion Schemes and Systems, we take pride in our flexible approach to the philosophy and practice of innovative and flexible partnership working.

We are actively involved a number of partnership arrangements, with the prime task of managing and operating Recycling and Waste Diversion Schemes. This enables all involved in those partnerships to share both benefits and risks.

We firmly believe and operate on the principal that client's and
customers whether Single Premises, Corporate Multiples or Local Authorities will benefit from efficient Recycling & Waste Diversion Services, where clients and users can identify with and see that a particular service or scheme is working effectively and efficiently
for them.

In our experience good Recycling, Kerbside Collection, Modular Community Recycling Banks or Commercial Waste Recycling and Recovery Systems' should have as a prime objective:

'A high standard of service provided – to collect and recover increasing volumes and types of recycled materials, where users and client organisations benefit from and have confidence in the service they receive'.

The above has been gained from our own time served and hard won practical experience of launching and operating sustainable recycled material recovery schemes and systems for the private and public sectors since the mid 1980's.

We are also aware that there are other possibilities and alternatives that are not mentioned or referred to in this website. We are willing and prepared to meet with any organisation (large or small) in any forum (informal or formal) to understand your requirements and to explore, suggest, propose and hopefully provide you with Waste Reduction and Recycling solutions.
Site visits to some of our existing sites and operations can be arranged, with the possibility of meeting with other customers, clients and/or Recycling Officers in the areas that we operate in.

Please contact our Operations & Commercial Director, Andrew Harris for further information – telephone 023 92 593 205 or email AndrewHarris@rjharris.co.uk


Waste Minimisation Solutions


Millions of tonnes of Domestic and Commercial Waste is generated in the UK each year – despite greater efforts and initiatives to minimise recycle, recover and re-use waste, current methods for disposing and treating waste are not always sustainable and in some cases not environmentally acceptable to adjacent communities.

The current problem of landfill sites reaching capacity together with associated environmental damage (Methane Gas, Heavy Metals and Leachate) permeating into the sea, lakes, rivers, water springs and back into the water supply and food chain. Toxic poisoning and non-biodegradable waste all represent some of the major challenges for community and local government agendas that need to be practically managed and resolved.

Sustainable methods and systems of diverting commercial and domestic waste together with a greater emphasis upon Recycling, Recovery and
Re-Use Solutions developed, implemented and operated by R J Harris Contracts Ltd can provide solutions to Commercial, Trade (large and small) and Local Authorities – Councils.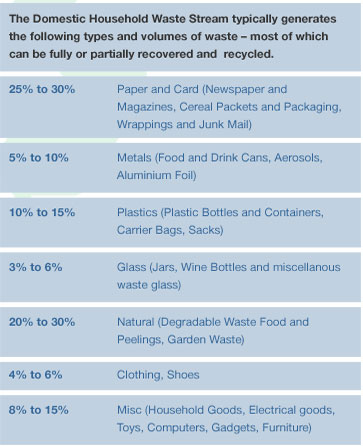 How can we help you to achieve and improve your Waste Minimisation targets and objectives?

WASTE SHOULD BE VIEWED AS A RESOURCE AND NOT A DISPOSAL PROBLEM.

We provide Material Diversion, Recovery, Waste Reduction and Recycling Solutions to enable Local Authorities and Commercial Organisations (large and small) to reduce, re-use and recycle more from the residual Commercial and Domestic Waste Streams.

We have the operational experience and ability to work in partnership with any organisation whether large or small, Commercial or Non Commercial. We are able to develop, implement, manage and operate all types of Waste Reduction processes and schemes.

Please contact us to find out how we may be able to help you.